CLIRADEX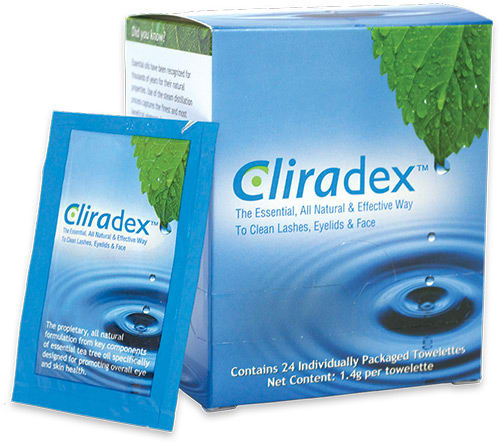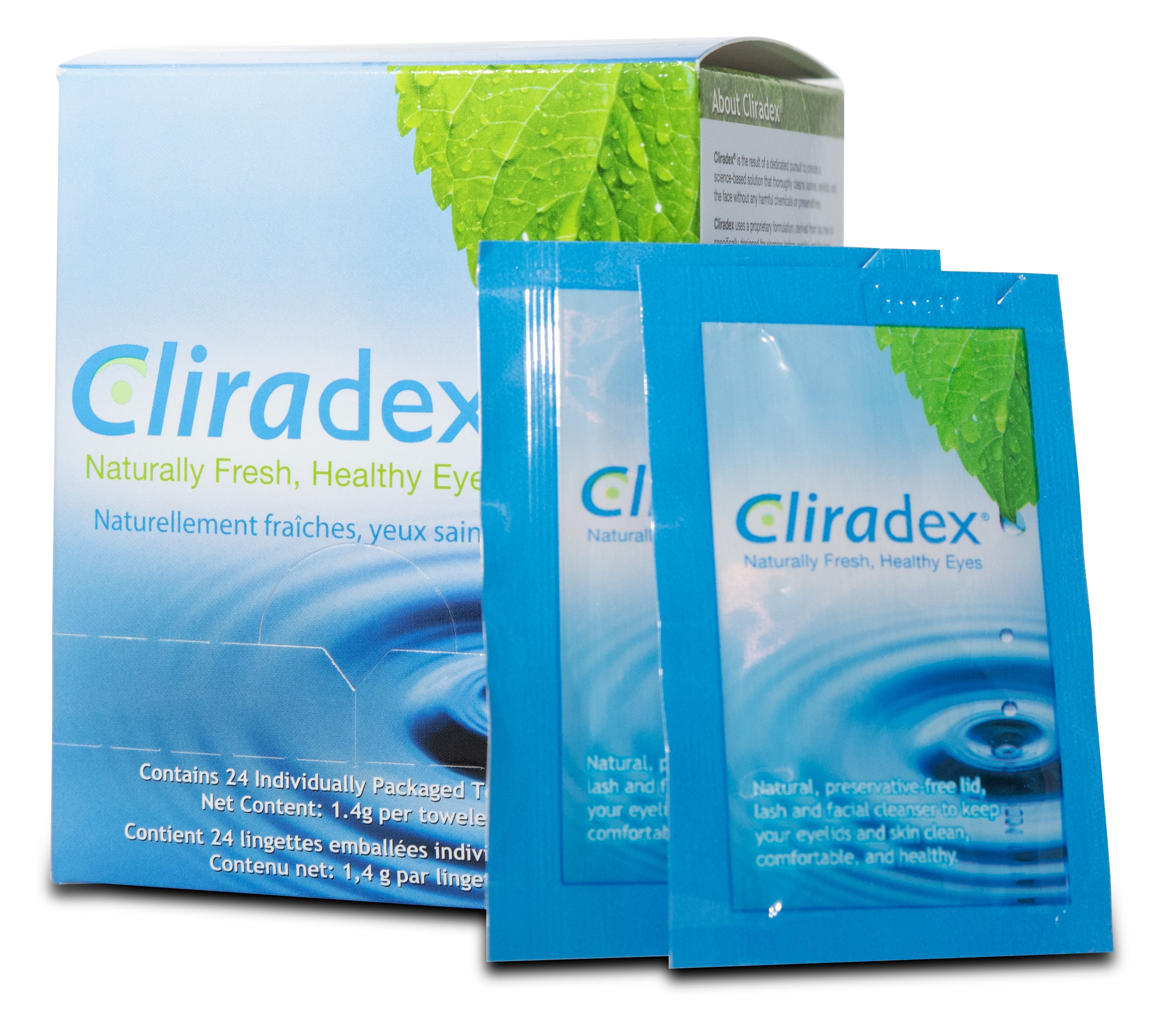 Description
Ocular irritation and dry eyes are associated with poor eyelid hygiene. The science-validated formulation of Cliradex deep cleans to remove unwanted debris and infectious biomaterials for more effective eye hygiene and promoting optimum ocular health.Cliradex products are uniquely formulated with 4-terpineol, the most important and effective component of tea tree oil and are preservative and chemical free.
Cliradex Towelettes contain 4% Terpineol and are formulated to clean deeply to alleviate moderate-to-severe symptoms of ocular irritation. Cliradex does not require rinsing and can be applied 1 to 2 times daily as recommended by your Eye Care Professional. Cliradex is highly permeable and soaks in so there is no need to scrub vigorously. Gently wipe the eyelid and surrounding area with Cliradex and allow it to be absorbed by the skin as it dries. You may experience a slight refreshing tingling until it dries.
Start with clean hands and gently wash face and remove makeup.

Close eyes firmly and gently wipe or pat one eyelid with the towelette

Flip the towelette and use on the other eyelid.

Air dry for about 30 seconds

Do not rinse off.

May apply face cream and makeup when Cliradex is dry.

Share