FOGBLOCKER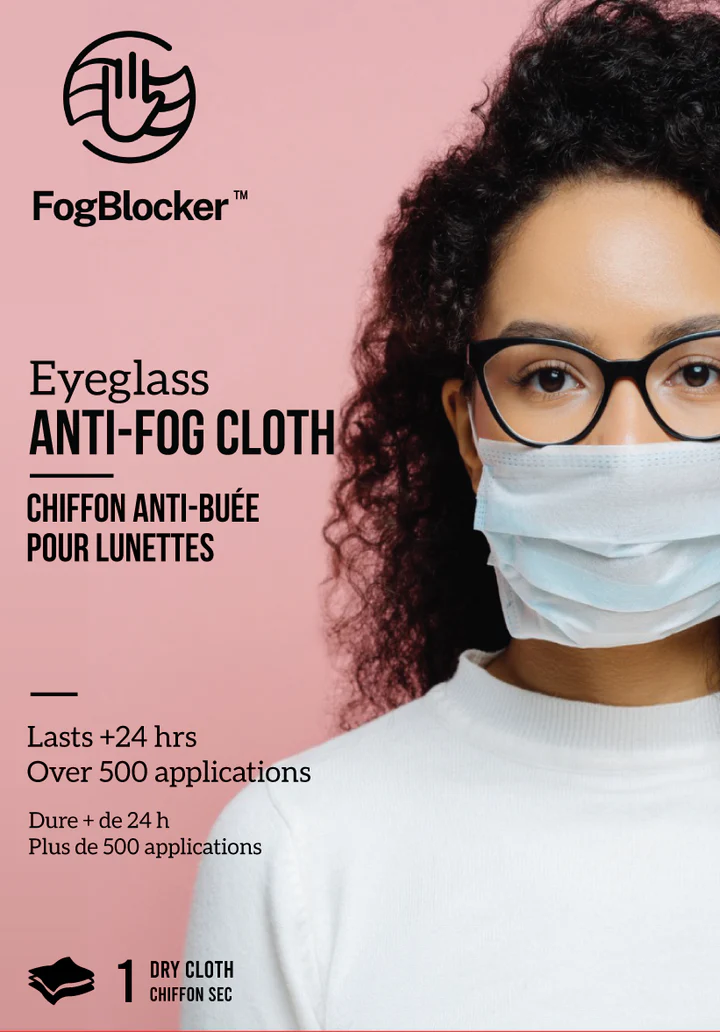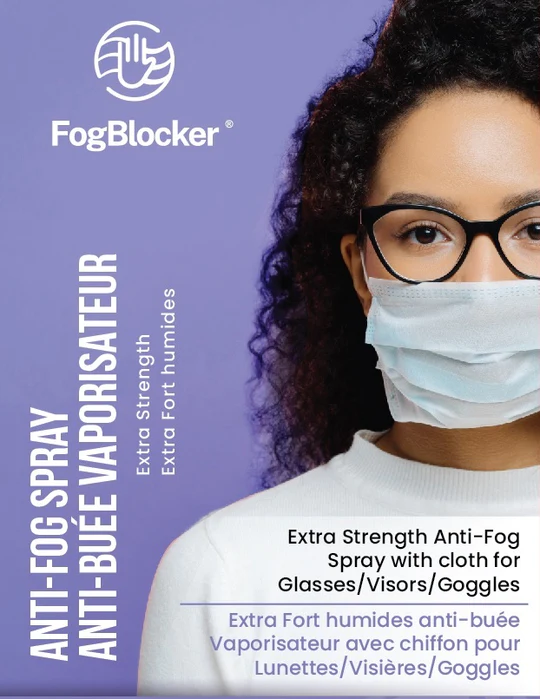 Description
FogBlockers Anti-fog Wipes are a revolutionary new, patent-pending product designed by biotech scientists. Researchers there recognized that natural plant-based nanocellulose is super water-absorbant and could be coated on any surface to actively absorb and prevent fog.
FogBlocker® Wet Wipes
FogBlocker Wet Wipes come in a package of 20 disposable wipes and are a combination anti-fog wipe and lens cleaner. They are fast drying and one coat lasts up to 24+ hrs. Safe for all lens types including those with coatings. Cleans dirt and grease without smearing.
FogBlocker® Dry Wipes
FogBlocker Extra-Strength Spray can be used on all lens types (including hydrophobic and oleophobic) but is designed with visors, goggles, and challenging conditions in mind. FogBlocker spray contains a concentrated biomaterial called nano-cellulose that quickly and effectively absorbs and eliminates fog. Unlike many anti-Fog products, FogBlocker is safe to apply to both the front and back surfaces of lenses without concern for chemical sensitivity.
FogBlocker® Dry Wipes
The FogBlocker Dry Wipe is an ultrafine microfiber cloth injected with the FogBlocker formula that can be used well over 500 times with effects lasting 24+ hours per wipe. It can be used safely on any lenses including phoropters, condensing lenses and slit lamp oculars.
Video
Share